Welcoming Ambassador Zheng Zeguang of the People's Republic of China
29 April 2022
This week we were excited to welcome Ambassador Zheng Zeguang of the People's Republic of China alongside Consul General Mr Zheng Xiyuan to the Port of Liverpool for an exclusive event to celebrate the first anniversary of our China Xpress service.
A proud moment in the success of our award-winning service shipping direct to/from China to the UK. Even further recognition of our successful collaboration with Peel Port Liverpool and the Liverpool China Partnership at a point when our service is set to expand even further into more mainland China ports and now including import services from Bangladesh, India.
Our founder, Darren Wright said: "The Allseas Pioneer is the first in a series of six of our own branded container vessels, with an investment of over $150 million, such is the commitment we have to this service and the customers using it to steady their Supply Chains."
"We are truly honoured by the Ambassador and Consul General's visit to help celebrate and promote this unique and pioneering service direct from China to Liverpool."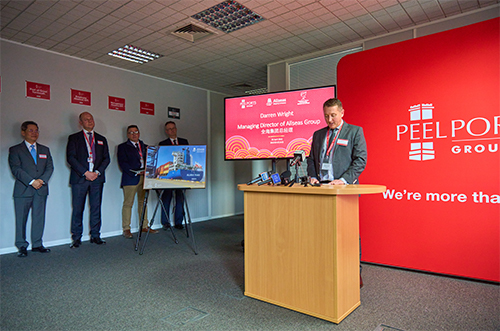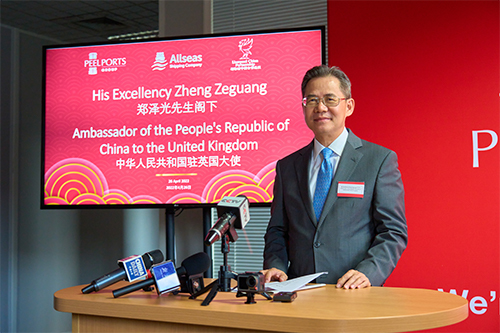 Trusted expertise
At Allseas Global Logistics we pride ourselves on handling the most challenging, time-critical deliveries and we've built up a wealth of unrivalled expertise to support this.
Download brochure