Allseas strike GOLD at the BIFA Freight Service Awards
23 January 2022
We're thrilled to announce our 'Gold' award win at this year's prestigious BIFA Freight Services Awards.
This latest award win is in recognition of our pioneering ChinaXpress service and our positive impact on the shipping and supply chain industries during a challenging 2021.
The judging panel commended the innovation of our China Xpress service in opening up a new shipping lane between the Far East and Liverpool (UK).
Darren Wright, Allseas Global Founder & MD said "We're really proud to have won this latest industry award. It's welcome recognition for the collaboration between our Allseas Global and DKT Allseas teams who have worked extremely hard all year to take China Xpress from an idea to a hugely successful operation.
Many said this wouldn't be possible. We worked hard to prove the doubters wrong and establish what is now a truly award-winning service. Thank you to everyone who's helped make this possible"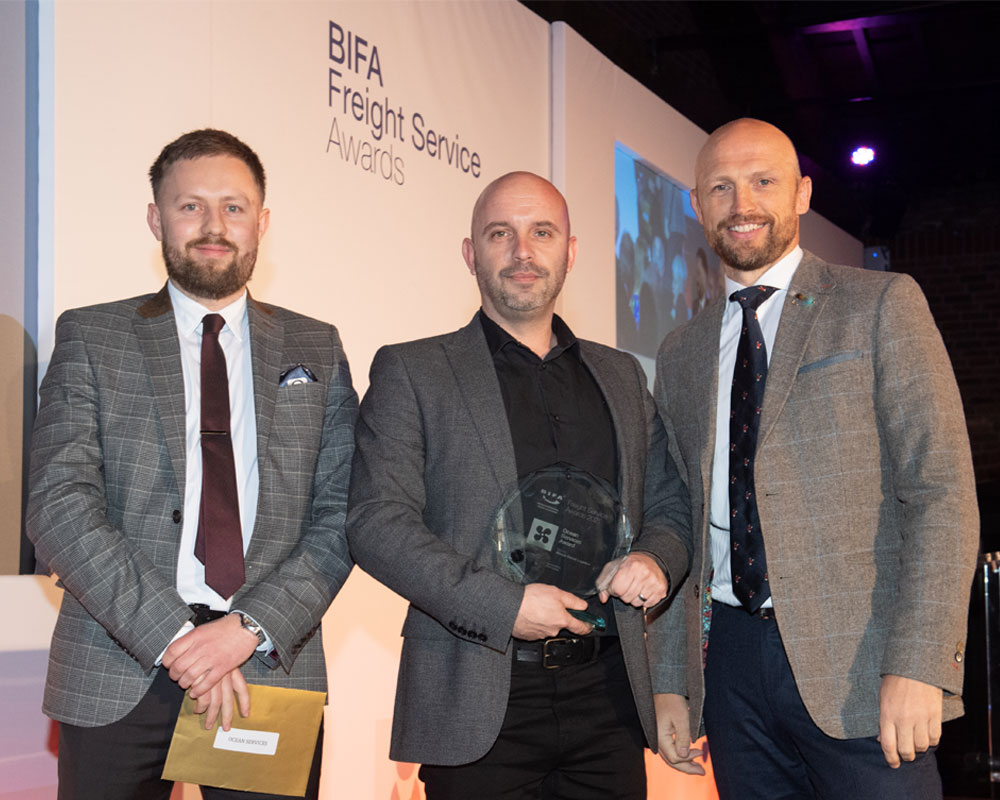 The BIFA Freight Service Awards, now in its 33rd year, encourages and rewards high standards and professionalism, representing the ultimate recognition of special achievements in different sectors of the industry.
Read the full article here about the success and future of our China Xpress service.
Sign up to our newsletter
To receive bi-monthly industry updates, plus opinion and insights from our expert Logistics Consultants, sign up here.
This site is protected by reCAPTCHA and the Google
Privacy Policy and Terms of Service apply.