Recyclables
Shipping recyclable waste materials
Exporting recyclable waste materials is an increasingly challenging issue in the current shipping climate. Here at Allseas Global, we have a dedicated division which is responsible for ensuring all recyclable waste goods are handled, managed and shipped correctly.
The process of exporting recyclables is governed by strict regulatory requirements, meaning large fines or the rejection of cargo if your shipment isn't appropriately documented. We have a comprehensive understanding of the necessary compliance measures, working with the Environment Agency where required and adhering to international regulations to ensure the responsible exporting of waste & recycled materials.
We also work closely with our clients and the carriers to ensure the appropriate paperwork is in place. This may include Letters or Indemnity (LOI), Annex VII, MSDS, Certification, Inspection, Export & Import Licenses where required, and Proof of cargo weight are all in place or checked prior to acceptance.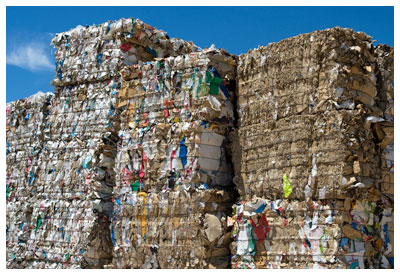 Deep sea & short sea shipping of recyclable materials, including:
Metal – Ferrous & non-ferrous containerised and Bulk shipping
Paper – Mixed recycled & prime containerised
Textiles – Baled & palletised, containerised shipping into Africa, Pakistan & India
Plastics – PET & Granulated  containerised shipping
Rubber – Shredded & baled containerised and Bulk shipping
WEEE – Recycled IT & Electrical equipment containerised.

Our full range of recyclables services include:
Rail, road and sea options throughout Europe
Sea freight, containerised or bulk (small barge or Panamax sized vessels)
Weekly vessel space agreements in place with major carriers
Vessel chartering & bulk options available on request
Tipper chassis deliveries can be arranged
Destination Freetime agreements in place.
Quick & competitive response on containerised freight.
So no matter which material type, we'll plan everything end to end, from loading and documentation, to safe shipment from the UK to global destinations.
If you're looking to find out more about shipping recyclable materials, contact us or email our Recyclables Team directly at: recyclables@allseasglobal.com
What you need to know about shipping recyclable waste
Some recyclable waste is not approved to be sent out, whilst certain countries refuse to accept particular types of waste. Read our latest article >>
Read article