Challenge
Highly valuable and delicate IT equipment to be transported, unpacked and installed 4 floors up in MUFC media rooms
Journey
Heathrow and Manchester Airports to London Piccadilly, Old Trafford Stadium and Carrington Training Ground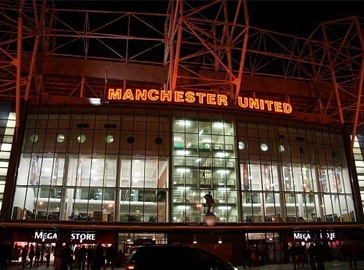 Key facts
Pre-delivery site visits to perform accessibility risk assessments
Coordinating logistics planning and install with Cisco Engineers
Discuss load plan and order of install with Cisco Team
Challenge
Our challenge for our client Manchester United FC was to ensure the safe and timely transportation of highly valuable IT infrastructure equipment that would be used in a new live broadcast for MUTV.
Our role was to manage the logistics planning along with coordinating the systems installation via a team of Cisco engineers. Time was up against us but site access was another challenge we had to overcome as the location was particularly tight and restrictive. Vehicle size was dictated by the size and weight of the consignment as the delivery site could only accommodate a 10t vehicle due to size and weight restrictions.
The MUFC media room was on the 4th floor meaning all cargo crates had to be broken down at ground level then manually lifted via the stairs and delicately manoeuvred across premium-grade marble flooring. All accomplished successfully due to our pre-delivery risk assessment which highlighted the need for temporary flooring protection along with the required restrictive access planning.
Process
Meticulous planning is all part of the service for our airfreight division, Allair Global. This was an essential factor in this project as system installations had to be completed on time and without delays so the Cisco install team had ample opportunity to connect all the comms and complete a test run in time for the new live broadcast on Man Utd TV. This was a project with zero margin for delay.
Outcome
The project was perfectly delivered on-time allowing the Cisco team to complete their installation. A very happy client and the live broadcast went ahead as scheduled.